Sketchbook Excerpts- plein air watercolor, robots and more
Waiting Room 02
I've been pretty ill since May, so I've had some time to draw while waiting at various doctors offices. I'm real fascinated at how they try to build these spaces to be natural and inviting despite the circumstances.
Waiting Room 01
These boxes seemed to be waiting more than me.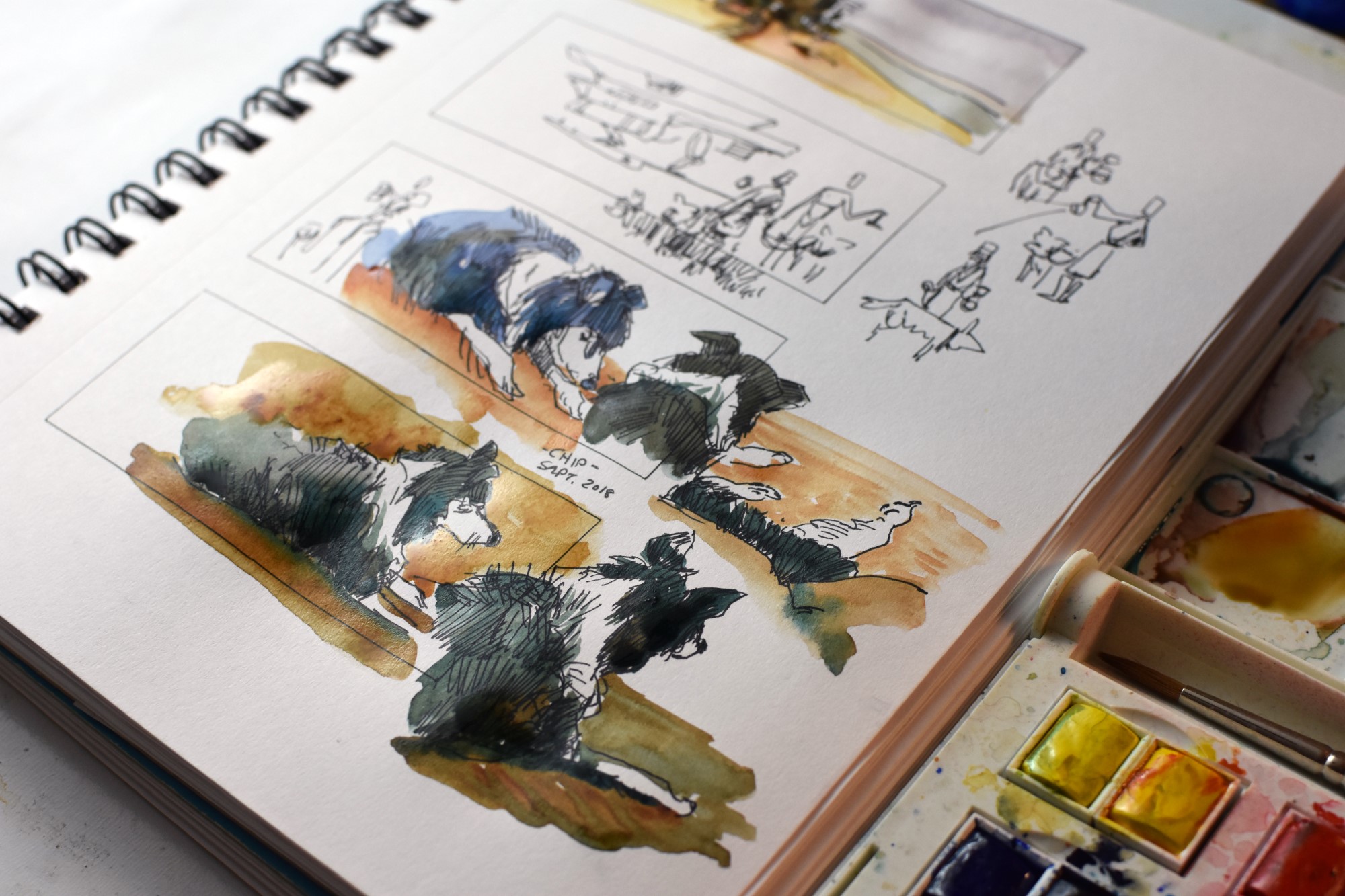 Chip the old sheepdog 01
Chip is our old family sheep dog. He's about 14 now and had 10 good years of helping us with the sheep and cattle of my youth.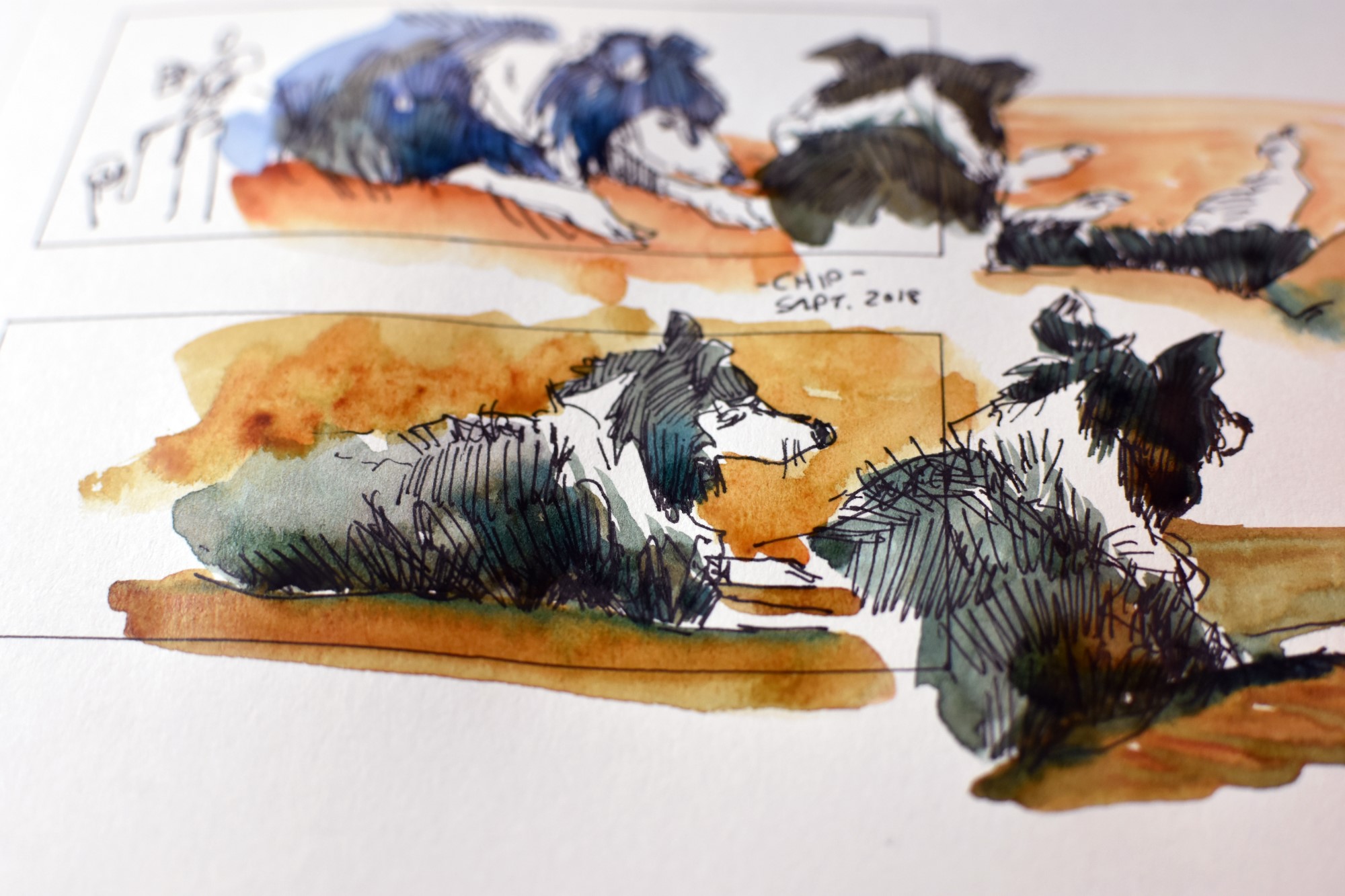 A bit closer on these Chip drawings. He sat with me watching some tv with my coffee when I drew these. He's not as fast as he used to be, but he's still wiley as usual.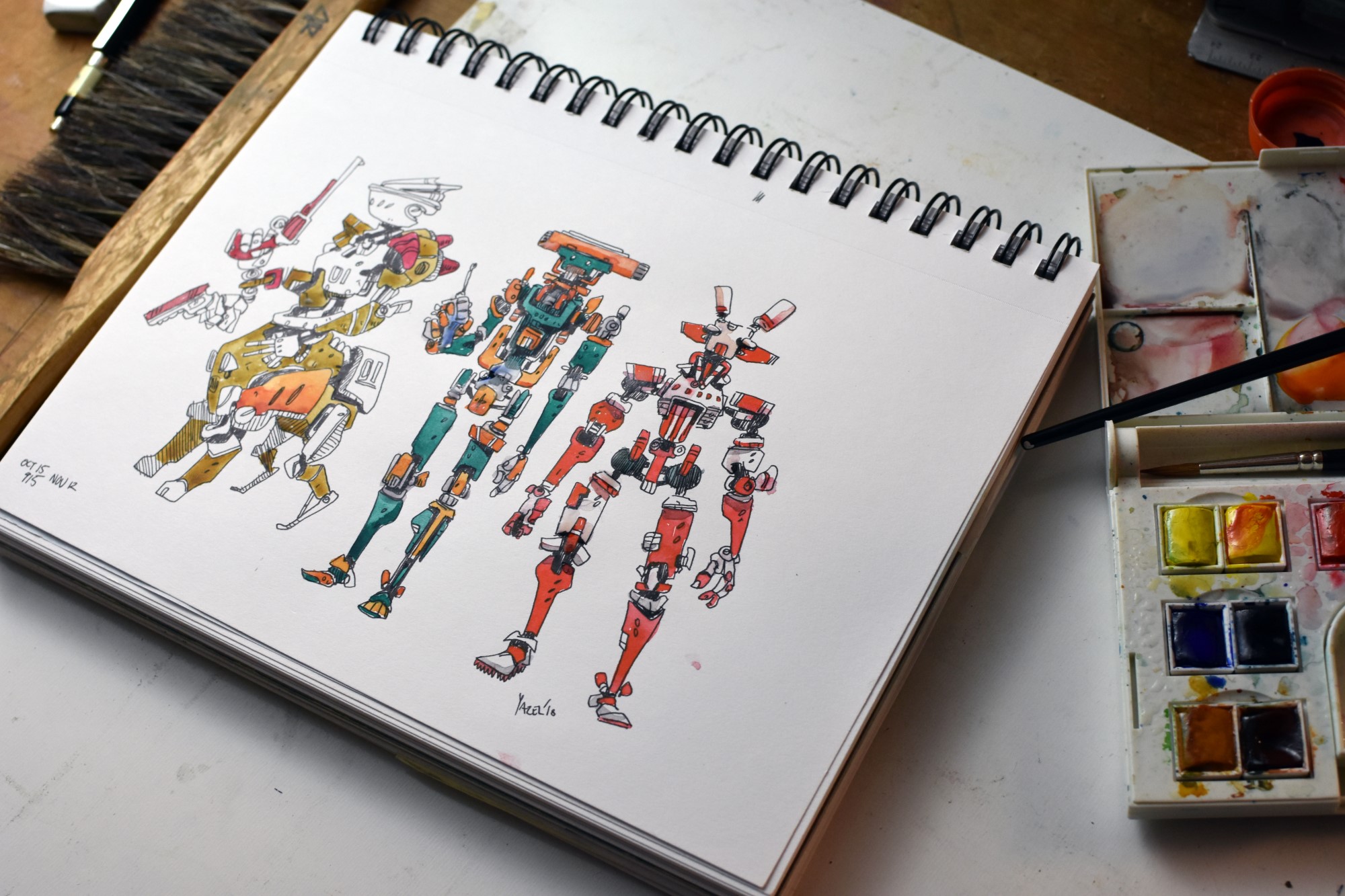 Some comfort zone robots, drawn with a pentel V5 pen, colored with watercolor