Quantum Schmucks Commission - Watercolor Illustration & Process
This week I'm sharing a recently completed commission for @hrbbit . They commissioned me to paint their character "Lee" with a mech in my style on a martian landscape.
I toiled over this painting for a few weeks struggling in my sketchbook to find something that worked. Hrbbit was great in providing a large library of references, so the piece was able to travel in many directions at the sketch stage.
After about two weeks of on and off again sketching and revisions I woke up at about 430 am one morning and had it. I don't know why or how, but my brain had put it together that night and I woke up with a clean image in my head of what the composition was going to be.
I took to my cintiq before the coffee was done and got to work. Below you can see the first sketch I did that morning with the finished lines I sent out for approval. The first sketch was done in about 15 minutes on a small canvas so I could focus on large shapes before moving onto detail in the second.
After finishing the inked lines, I printed them on 140lb watercolor paper through our Epson 3880 Printer. Thankfully, after drying, the ink from this printer doesn't bleed when used with watercolor paper. This allows me to transfer clean digital lines to the real world for painting.
Below are some detail shots of the final painting before I shipped it off.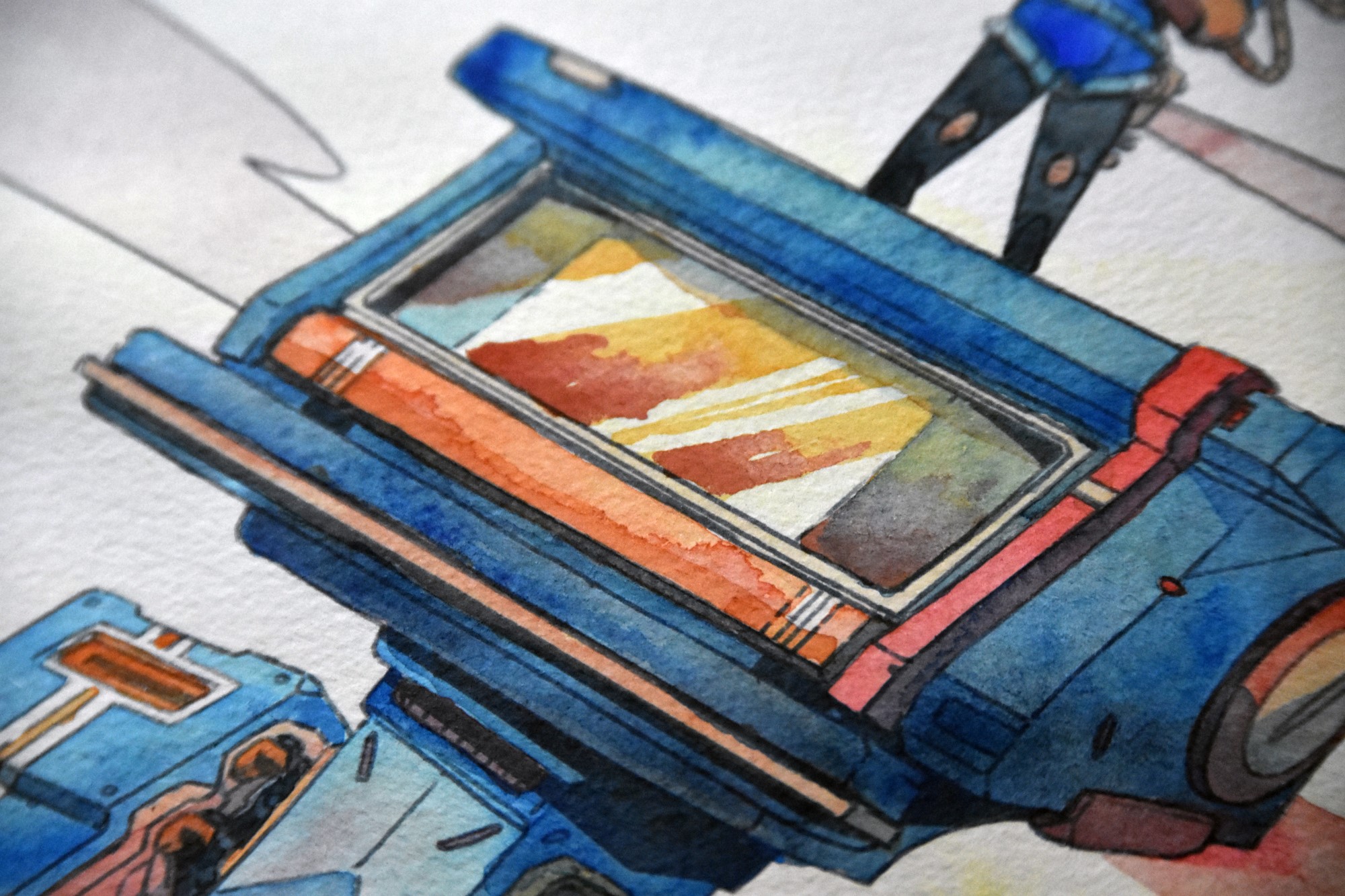 Thank you for reading,
Ethan Yazel