Agent Bird is the first film I've ever created. The idea started when I was in art school in 2015 but sat in my sketchbook until February of 2017. I had just wrapped production on Netflix's "The Get Down" and needed something to keep me in shape before my next round of freelance work. With the story and a lot of design work already completed, Agent Bird was the perfect project to finish up.
I couldn't afford to fund the film myself, so production had to fit in before and after each of my shifts at a local electronics store. With a couple hours here and a few there, I started production by developing each of the backgrounds, keeping tight to the storyboard animation followed next. With the amazing talent of Paisley Hansen leading the animation team consisting of myself, Alec Durant, and K. McCarley.
It took us a year to complete this two minute action packed romp, but it was well worth it. Since completion, Agent Bird has been screened in Dallas, Brooklyn, Atlanta, Duluth, Indianapolis and New York with more Festivals on the way. In August 2018 Agent Bird was awarded the "Best Animated Film" award at the 2018 Gen Con Film Festival.
Below you can see the first teaser we released of the film in January 2018.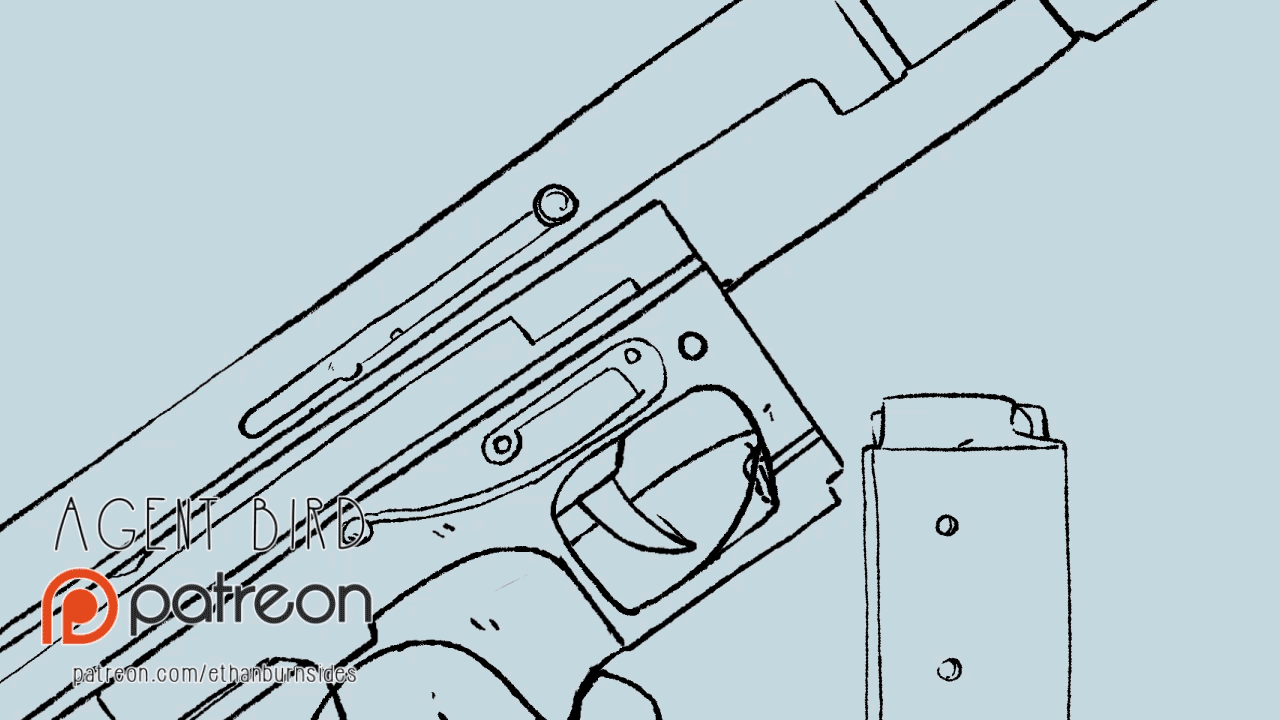 I can't thank our small crew enough for their hard work. It was a pleasure working with the Eiser Music Factory to add their delightful compositions to what I knew as a silent movie for 2 years. Streaming production on twitch and writing updates on patreon allowed me to share the ups and downs of film production with so many friends and colleagues. It's not easy making any film, but you all made it worth it, thank you.
Agent Bird Fan Art
I'm very happy to share some of the great art made in response to the film.